Ariana Grande fans discovered hidden dedications to the late Mac Miller on her latest album positions. Keep scrolling to hear one TikToker's astute observation.
Mac Miller will always live on in Ariana Grande's heart—and her music.
After she released latest album positions in late October, her fans are doing a deep dive and finding the hints she left about the late rapper, who died in 2018 from an accidental overdose.
In fact, a TikTok user pointed out two moments in which Ariana includes a soundbite of crickets on the album. The crickets can be heard again in the fourth song on the album, "just like magic", after she sings, "Take my pen and write some love letters to heaven." When the music momentarily stops for three seconds, the crickets are all that is heard.
The crickets are heard again on the title track around the seven-second mark when Ariana sings, "Heaven sent you to me."
As the keen TikToker pointed out, Mac—who Ariana dated from 2016 until early 2018—has a song titled "Crickets." The song was actually an unreleased track dropped posthumously earlier this year.
Fans on Twitter have also picked up on the sweet tribute to Mac, who was just 26 when he died.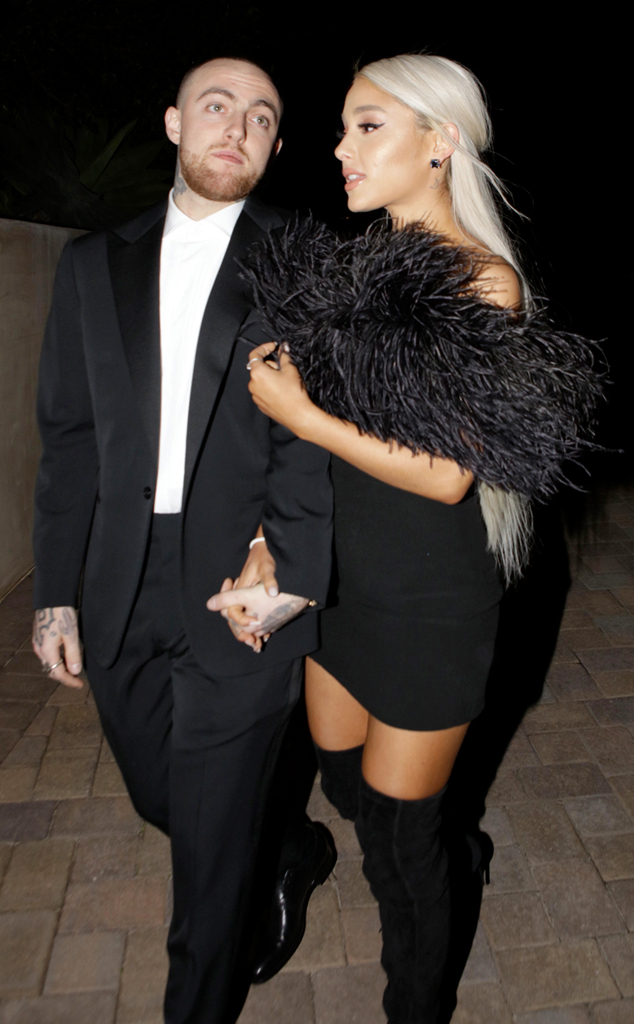 GC Images
"i just found out that in ariana's new album she plays cricket noises every time a line has the word heaven," one user tweeted, "which is a tribute to mac miller's song crickets bc she thinks of him as her guardian angel watching over her from heaven. i am not okay no one talk to me for the next week."
It's certainly not the first time she has honored her love. On 2019's hit song "thank u, next," she sings, "Wish I could say, thank you to Malcolm 'cause he was an angel."
It's also widely believed that her song "imagine" is also about him, with several of the lyrics hinting at his 2016 track "Cinderella."
As she explained of her song, it's "kind of like… pretending it never ended denial."
source: E! News