Sofia Richie and Scott Disick are once again taking a break from their on-again, off-again romance. A source tells E! News that their relationship status "changes daily," but for now they're split up.
"Things haven't been great between them. Scott's been spending every day with Kourtney and the kids and has been vacationing with her." The insider explains, "Things are always tense between Sofia Richie and Scott Disick when he goes away without her."
Scott and Kourtney are currently vacationing in Coeur d'Alene, Idaho, along with their other celeb friends. The source says that he's been spending a "majority" of his time with Kourtney and the kids, because family is his "main priority" at the moment.
Likewise, the insider says Sofia has become "more independent of Scott."
"They are still in contact and have seen each other multiple times in the last month, but are not as inseparable as before," the source adds.
And while this is certainly not the first time the couple has taken a break from each other only to get back together soon after, the insider says they "aren't taking their relationship as seriously this time around."
Meanwhile, fans noticed the Lord commented on Kourt's bathing suit pic this week. The Poosh owner captioned the photo of her silver one-piece, "Lake ya," to which Scott remarked, "What a lake er."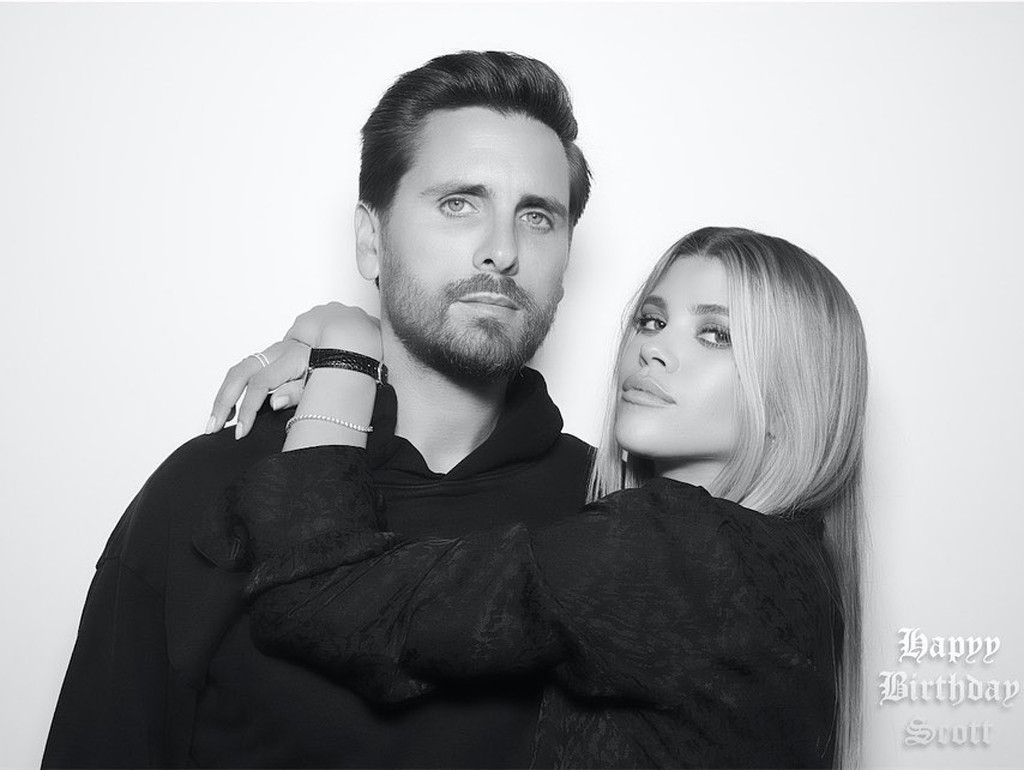 About a month has passed since E! News reported the model and real estate developer were "easing back into" their romance.
Even then, the source described Sofia as "hesitant about getting back together" following his return from rehab. "It is up in the air and they are playing it day by day. Scott has been more persistent this time around and missed having Sofia in his life," the source explained. 
But if anyone has a negative opinion on their relationship, Sofia isn't interested in hearing it. She recently said of any and all criticism, "I just don't care what people think."
source: E! News